The Philippine Hobie Challenge
The country's premiere extreme regatta event
A fleet of up to 25 Hobie® 16 catamarans sail a distance of approximately 250 nautical miles through many of the beautiful islands and unspoiled beaches of the Philippines.
Race management and logistics teams support the fleet throughout the event to ensure that the races are professionally managed and sailors' safety is looked after.
The event consists of five (5) inter-island legs ranging from 30-50 nautical miles each; and at least one (1) in-shore racing series involving up to 5 course races.
The PHC was started in 2000 by Mike Scantlebury as a bet. Initially known as the Scanto 500!, this adrenaline-filled trailblazing event has now grown to a professional, world-class race run by locals, the Philippine Inter-Island Sailing Foundation, Inc. (PHINSAF).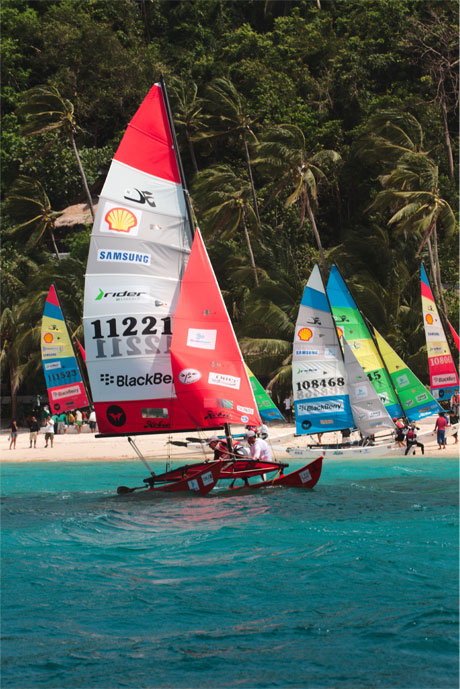 RACE STARTS IN
days

hours

minutes

seconds